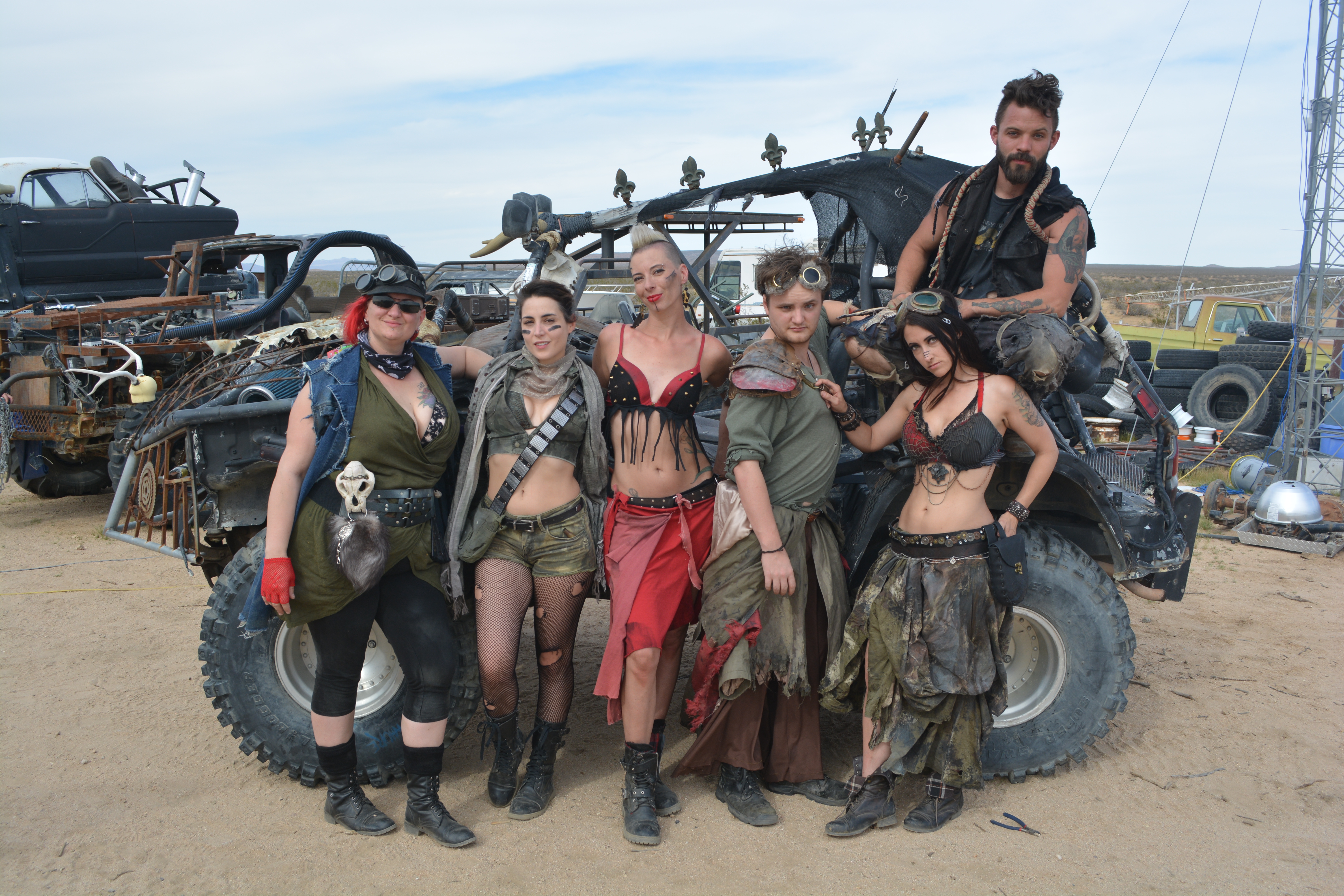 Our Vision
The mission of the Molotov Mollies is to bring entertainment and excitement to our fans as we work to become your favorite performers!  We love what we do and we love when you cheer, scream, hoot, holler, and come to our shows.  Between our unforgettable acts on stage, remember that we are Wastelanders first and performers second- come see us at our camp and get to know us because we love all of you!  Our best day is when we get up on stage, move to the music and disdress from our distressed clothes, and hear you lose your minds for us before coming out to meet you and sharing drinks and laughs as we become friends!
Do you want to be a performer?  We are actively looking for burlesque and fire dancers to join us and help bring the Molotov Mollies brand to stages all throughout the southwest!
Our Story
The Molotov Mollies were born as part of a dream between Mitzy Mayhem and Millie Rem, who have loved performing on the post-apocalyptic circuit for years and wanted to find a way to give more to all the people who have made the Wastes such an amazing experience.  The love and respect of event coordinators, fans, and friends have meant so much to them, and their new dynamite troupe will allow them to build on all those deep relationships to bring more sultry and sexy shows to events as a thank you to everyone who makes it possible.  With overwhelming excitement and bottomless enthusiasm, the Molotov Mollies are the result of all the love YOU have shown these Wastelanders over the years!
Next Steps...
If you would like to book the Molotov Mollies for your next event get in touch now!